Ikke alle ferier tømmer lommeboken din. Prøv noen av disse reisemålene og du vil helt klart kommer hjem rik på opplevelser uten å mååte knuse sparegrisen.
Tallinn
Gjennomsyret av middelaldermagi, men alltid i fremste rekke blant moderne: Tallinn tilbyr dagens reisende mye. Byen er stor og interessant nok til å fylle dager med utforsking, men også liten og kompakt nok til å gi deg en fullverdig Tallinn-opplevelse på bare noen timer.
Les mer
Poznan
Have you ever had occasion to fall in love with a city? If not, Poznan will take your heart with its unique treasures, which stand dreamily watching their own reflections in the fast flowing Warta River. Here, history and tradition interweave with modernity offering you everything from bustling tourist attractions to idyllic hideaways. The city is perfect for romantic getaways. Even if you walk the cobbled streets alone, you will be swept away by the magic that has given Poznan a reputation for being Poland's most popular small-big city.
Les mer
Krakow
Denne middelalderbyen ser ut til å være tatt ut av en eventyrbok, med sitt livlige torg, spiralformede gotiske tårn, slott og legender om drager. Utforsk de smale bakgatene, glemte gårdene og nettverket av underjordiske hvelv og tuneller. Kjærligheten til musikk, poesi og teater har gjort Krakow til Polens kulturhovedstad. Etter flere år med okkupasjon og kamp har Krakow trått fram som en stolt by med en sterk identitetsfølelse, byen har likevel beholdt sitt kunstneraktige og fornøyelige sjel.
Les mer
Bloomington Foodie
Bloomington, MN showcases four restaurants in Bloomington, MN. Also, showcased is Summit Brewery in St. Paul, MN. These restaurants show how their food comes from Minnesota. The showcased Bloomington, MN restaurants are Firelake Grill in Radisson Blu Mall of America, Twin City Grill in Mall of America, Parma 8200 in Bloomington, David Fongs in Bloomington.
Les mer
Save with The Big Ticket™ Attractions Pass
The Big Ticket™ is a 3-day adventure pass that provides 30% savings on Mall of America and Twin Cities attractions. Once your mobile ticket has been scanned, you are allowed to visit each attraction one time within three days. Attractions included in the pass are as follows: Nickelodeon Universe® SEA LIFE® Minnesota Aquarium Science Museum of Minnesota® Minnesota Zoo IMAX® Theatre at the Minnesota Zoo FlyOver America Crayola® Experience Purchase now at www.BloomingtonMN.org/BigTicket Category
Les mer
Kuala Lumpur
Kuala Lumpur (eller "KL", som lokalbefolkningen kaller den) er hovedstaden i Malaysia. Om man ser på storbyen i dag, virker de dager da det hele begynte som leiråkrer i 1850, så langt borte at det er uforståelig. Du kommer til å finne spor av historien i den vakkert bevarte arkitekturen, men i dag er Kuala Lumpur en internasjonal by av lys, der shoppere er bortskjemte med valg mellom alt fra gateselgere til luksuriøse boutiques. Partymennesker finner sine tempel i nattelivets hektiske puls og naturmenneskene blendes av landets skjønnhet. Hva du enn forventer deg, denne livlige og mangekulturelle byen har uendelig mye å tilby.
Les mer
Praha
"Moder Praha har klør" skrev Franz Kafka for snart hundre år siden. Og det er like sant i dag. Den som en gang har vandret i brosteingatene i de gotiske smugene og sett månen henge bak tårnene i Europas vakreste hovedstad, vender tilbake.
Les mer
Cebu
Ofte kalt "Dronningen i syd". Cebu, som er landets eldste by er nå blitt den mest populære turistdestinasjonen. Med et rikelig utvalg av historiske severdigheter, lange hvite sandstrender, utmerket klima året rundt, vannsport, godt utvalg av spisesteder, spennende natteliv og selvfølgelig den berømte varme gjestfriheten er det ingen overraskelse at antallet besøkende, nye hoteller og turistattraksjoner er økende.
Les mer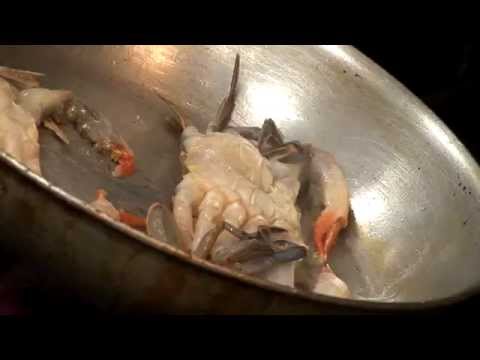 Greater Raleigh Dining
Heralded by Southern Living magazine as one of the "Top 10 Tastiest Towns in the South", Raleigh offers visitors an extensive selection of culinary crafts that feature local ingredients and unique twists on Southern classics.
Les mer
Antalya
Antalya er perlen i den tyrkiske riviera. En spennende storby og på samme tid et paradis for svømmere. Kysten har talløse strender som passer for alle. Langs kysten finner du masser av hoteller og restauranter i høy klasse. De som vil ta en pause å komme seg litt vekk fra strandlivet kan gå på spennende turer til antikke ruiner å oppleve spennende landskaper.
Les mer
Greater Raleigh Nightlife
Whatever your definitions of fun and entertainment are, the Greater Raleigh area offers a plethora of diverse nightlife activities that are sure to surpass visitors' expectations.
Les mer